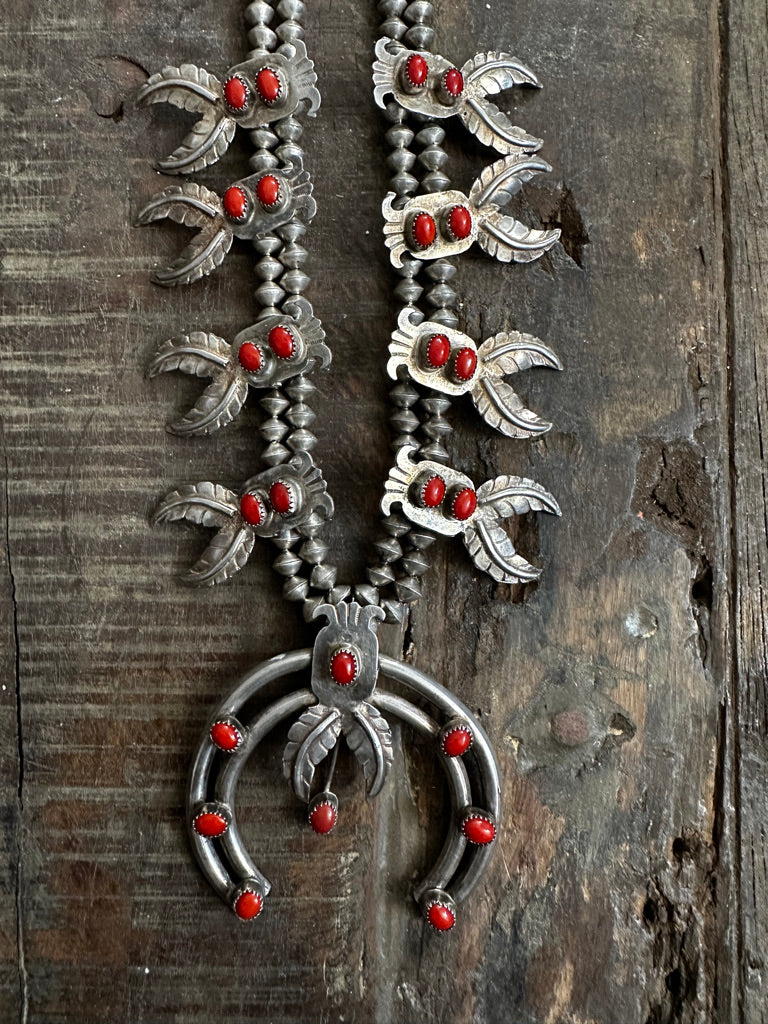 Welcome to Little Red Wagon
Owner - Justene Hirsig
Born and raised in a small ranching community in Wyoming, surrounded by wide-open landscapes, rodeos, and a deep appreciation for the cowboy way of life. It's what drove me to pursue the rodeo trail. I'm so grateful that I was able to grow up around this truly special and unique way of life, as being immersed in this lifestyle is what started my love for collecting one-of-a-kind Native American jewelry, and what made me want to turn that passion into a career. I started Little Red Wagon to help keep the western heritage alive by supporting talented artisans and bringing their quality and unique products to you. 
With an unwavering commitment to authenticity, I meticulously handpick each sterling silver piece, bridging between the past and present by curating a unique collection of pieces that celebrates the craftsmanship and heritage of Native American artisans. 
Shop our Vintage Collection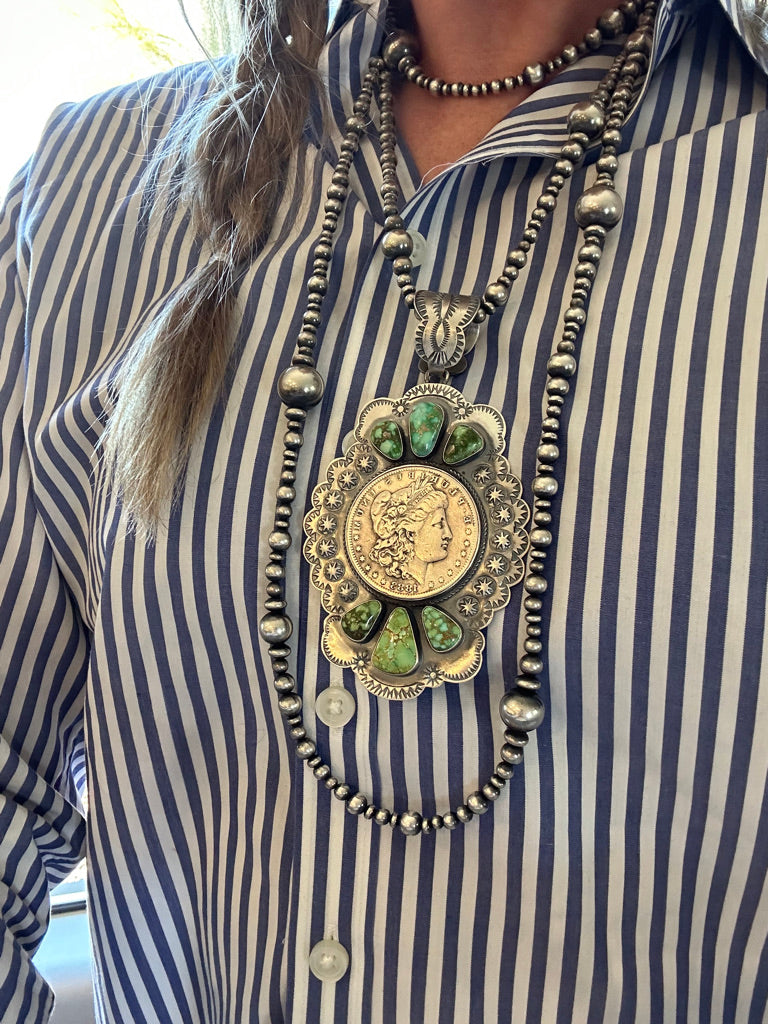 The right piece of jewelry starts the conversation. Shop one-of-a-kind statements here!
Shop Statement Pieces